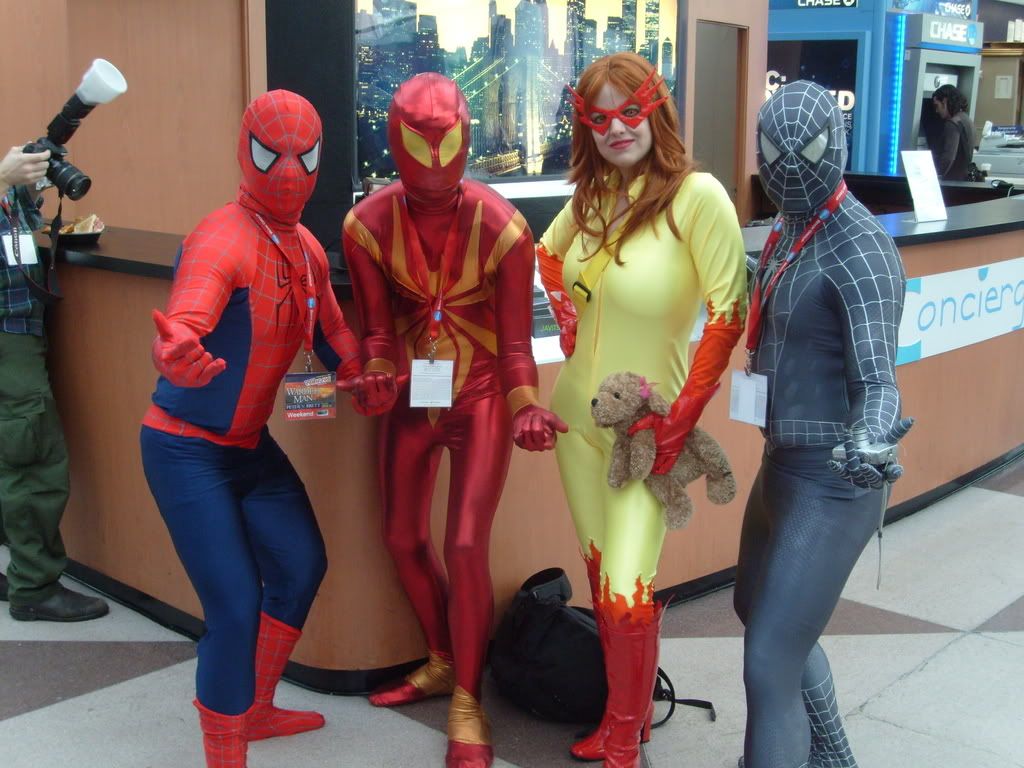 After not sleeping at all Friday night, by 5pm Saturday when the Marvel costume contest ended, I was literally wiped out. I could no longer see out of the firey contacts and my feet were so beyond done with the 4" heels. We didn't stick around and got home where I fell asleep at 8pm on the couch.
It was a truly amazing day where I did in fact, get to meet up with Iceman and Spider-man!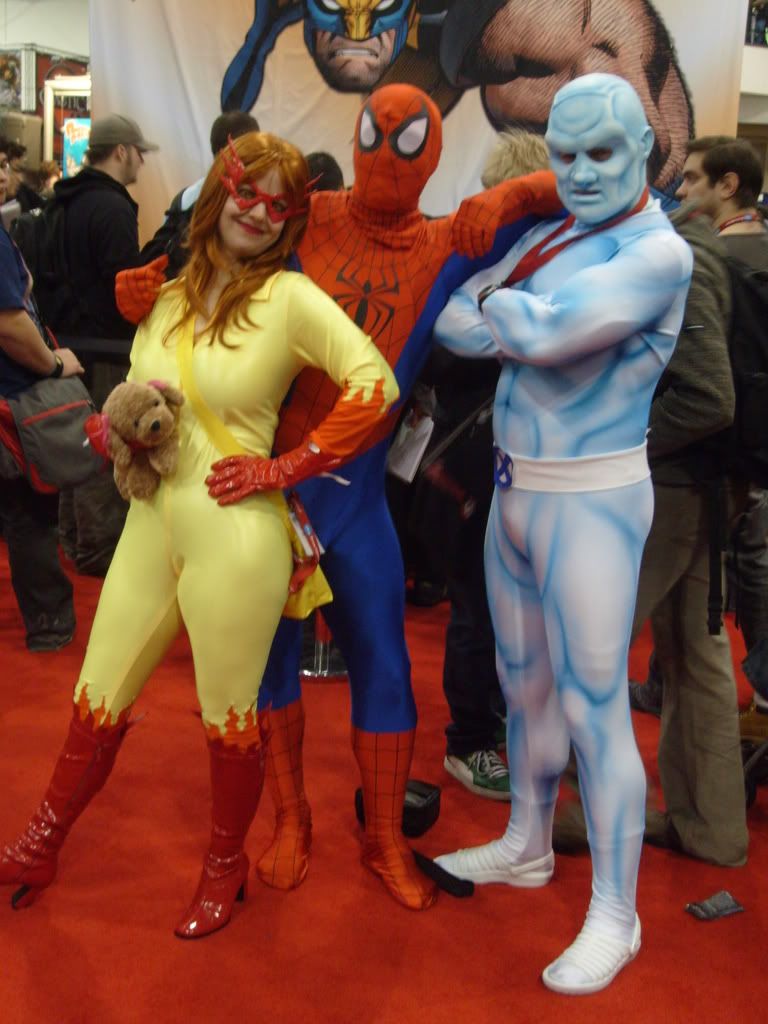 The best part about this con - ok to be honest there were 3 "best parts" - I got to meet Seth Green, and Amber Benson; but I also knew people this time so even all the times I was separated from my party I was surrounded by people I consider friends like Belle Chere, Jerry, AddieCat and of course Jill the Nerdy Bird.
I don't have much to report in the way of news coverage; to be honest, once I met Seth Green on Saturday (and never believing I'd get to meet Amber Benson) the con was over and I was happy. I didn't care about panels, signings or anything else.
You know what my new desktop wallpaper is. Now if I only I could meet the elusive creature known by the name of Troy Hickman......